Marissa Pickens
Administrator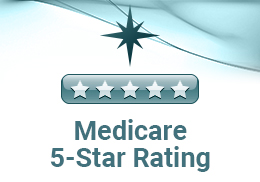 Explore the Senior Living Experience
Located in the enchanting seaside village of Morro Bay, Bayside Care Center offers a unique continuum of care retirement community, nestled alongside a picturesque hillside minutes away from Morro Bay's beautiful marina, quaint shops, galleries, and restaurants.
Explore our unique campus that not only includes the skilled nursing and rehabilitation at Bayside but also offers independent and assisted living at Casa de Flores. When you choose Bayside Care Center, you have the comfort of knowing that your needs will be taken care of, both now and in the years to come.
Where to begin? Contact us today!