Liana Katz-Savell
Administrator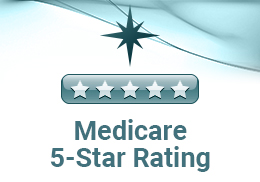 Locally owned and operated Danish Care Center is quaint 65 bed 5 Star Facility recognized by CMS whose mission is to offer specialized high-quality health care services in a home-like setting for both short term rehabilitation and long term care.
Of over 1300 California Nursing Facilities, Danish Care Center was recognized by the California Association of Health Facilities with the excellence in programming award in quality assurance for our disaster preparedness training program.
Choosing the right care to fit your health needs can be overwhelming, however, we are here to assist you, so please call us any time with questions. We hope you find our website to be a valuable resource for you and your family in your decision-making process.
On behalf of our entire team, we thank you for considering our nursing and rehabilitation care.
Where to begin? Contact us today!