Adam Bramwell
Administrator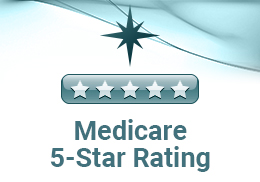 San Luis Post Acute Center has been providing skilled nursing care to the residents of our county since ground was broken on Augusta Street in 1970. And while post-acute care has changed greatly since then, the core tenets of San Luis Post Acute Center never have: one of a kind customer service paired with cutting-edge clinical services to improve outcomes.
Located just down the street from both main county hospitals, San Luis Post Acute Center offers private suites and semi-private rooms to allow you the peace you need to heal and get you feeling like yourself again.
Your new community awaits, and you're going to love it here!
Where to begin? Contact us today!